[ad_1]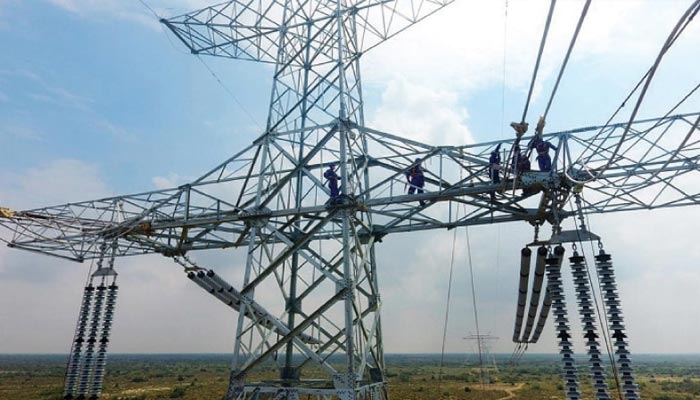 Cities face up to 4 hours of loadshedding, rural areas 12 hours. 
NTDC sources say fault not known yet. 
Country still faces 4,500MW power shortfall, per sources.
---
LAHORE: The countrywide power crisis has not been controlled yet which was caused due to an "accidental fault" in the national grid, according to National Transmission and Despatch Company (NTDC).
Sources in the NTDC said that it was a major breakdown and could not be controlled even after 24 hours as the authorities have yet to identify the fault. However, the situation will be clear after 3pm, they said. 
The sources added that cities have been facing four hours of loadshedding while rural areas are suffering from a 12-hour-long power outage.
Meanwhile, power plants have not been fully energised and the country still faces a 4,500MW power shortfall while the frequency fluctuation is making things more complex.
The electricity is being restored from the power plants slowly to the system, said the sources. They added that this is the 16th breakdown in the last 10 years. 
Large parts of the country were in dark for more than 12 hours on Thursday after a fault was detected in the national grid's southern transmission system.
Energy Minister Khurram Dastagir said that an "accidental fault" triggered the breakdown and announced the establishment of a committee to probe the matter and submit a report within four days.
'Power supply will improve'
Meanwhile, the Islamabad Electric Supply Company (IESCO) spokesperson said that the electricity demand in the region is 1,280MW while the national grid is supplying 1,080MW.
Once the electricity supply is back to normal, the situation will improve, said the spokesperson. 
'Power supply stabilised in Karachi'
In a statement, K-Electric said that the supply of electricity in Karachi was restored in a phase-wise manner. 
KE began phase-wise restoration efforts with first priority on strategic installations such as KWSB pumping stations, airports, and hospitals, said the power utility. 
Later, the supply was diverted to residential areas including but not limited to PECHS, Orangi, Lyari, Ibrahim Hyderi, Nazimabad, and Defence Housing Authority.
The technical constraints at the national grid may persist over the next 48 hours and to manage the constraints, KE may temporarily curtail power supply to industrial zones during nighttime hours to facilitate residential areas.
The power supply company said it may also have to conduct loadshedding.
[ad_2]