[ad_1]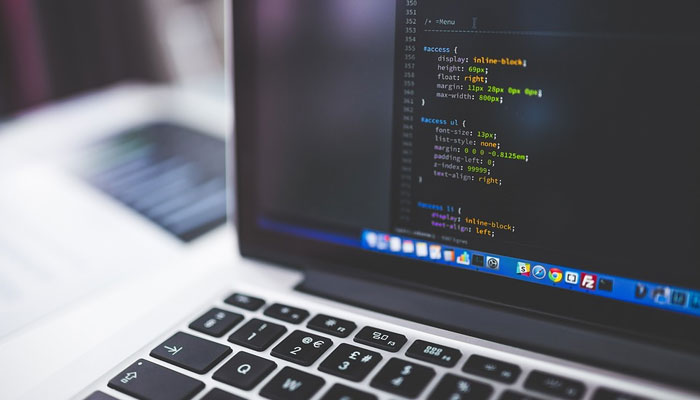 IT exports for January 2023 stood at $190 million.
Exports of computer software, and consultancy dropped by 25%.
Exports for January 2023 are lowest since May 2022.
---
KARACHI: Pakistan's information technology (IT) exports for January 2023 decreased by 23% month-on-month (MoM) to the lowest since May 2022, data showed on Wednesday, with a hint that a gap between exchange rate markets had contributed to the decline.
IT exports for January 2023 stood at $190 million, with a 20% and 35% MoM decline in computer and telecom services respectively. 
Among computer services, exports of computer software and software consultancy dropped by 25% and 15% MoM respectively.
The substantial decline in January is indicative of 10-15% gap existing between inter-bank and grey market rates of US Dollar for most of the month. 
However, after the reduction of the gap between market rates at the end of January 2023, IT exports proceed with the realisation from formal banking channels and are expected to recover.
On year-on-year (YoY), IT exports for January 2023 increased by 2% due to an 8% YoY increase in telecom services. The exports for January 2023 are the lowest since May 2022 which was $184 million. The amount is below the 6-month rolling average of $221 million.
On a broader level, a slowdown is being witnessed after April 2022, with YoY growth averaging 3% from May 2022 to January 2023, compared to an average of 32% YoY growth in the prior nine-month period of August 2021-April 2022.
The slowdown in IT exports is mainly indicative of a global slowdown in IT spending. In its latest report, Gartner, Technology Research and Consulting firm has revised its growth forecast of IT spending to 2.4% in 2023 from an earlier 5.1%.
IT ministry of Pakistan has set an export target of $5bn for FY23. The current fiscal year monthly average run rate of $218 million indicates that Pakistan will be missing the export target by a big margin.
In 7MFY23, IT exports are up by 2% YoY to $1.52 billion. A slight growth has been due to a 3% YoY growth in computer services to $1.22 billion.
As a result of the MoM decline in Jan-23, IT exports have declined to 6.8%. That is compared to 6.2% in Jan-22 and 8.1% in December 2022. In 7MFY23, the total IT exports stand at 7.4%, compared to 6.9% in 7MFY22.
A segment-wise breakdown for the month of January 2023 indicates that the telecom services declined by 35% MoM and increased by 8% YoY to $29.7 million, and computer services decreased by 20% MoM and increased slightly YoY to $159.9 million.
The total share of telecom/computer services exports for January 2023 stood at 16%/84% respectively, compared to a 15%/85% share in January 2022.
In 7MFY23, telecom/computer share of exports stood at 19/81% compared to 20/80% share in 7MFY22, on the back of computer services exports that increased by 3% YoY in 7MFY23, driven by 12% growth in export of software and 6% in software consultancy.
The net IT exports (exports-imports) during 7MFY23 have increased by 20% YoY to $1.34 billion, compared to 2% YoY growth in overall IT exports for the same period. The net IT exports on a TTM basis as of Jan-23 also have grown by 19% YoY to $2.2 billion. Jan-23 monthly number increased by 23% YoY to $178 million.

Originally published in

The News

[ad_2]
www.geo.tv