[ad_1]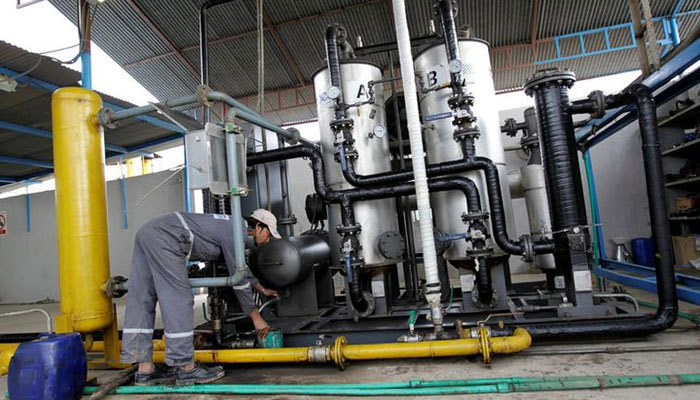 Under-performed sectors were textiles, garments, chemicals, pharmaceuticals, automobiles, cement.
LSM output declined by 3.68%.
Some plants shut their operations due to inventory shortages.
---
ISLAMABAD: Industrial output slipped 3.5% in December, marking a sixth consecutive monthly fall and highlighting persistent weakness in the country's large-scale manufacturing (LSM) sector.
The slump, analysts say, followed the government's move to limit imports on fast-depleting foreign reserves.
The most under-performed sectors were textiles, garments, chemicals, pharmaceuticals, automobiles, cement, non-metallic minerals, and fertilisers. Similarly, in the first half of the current fiscal, LSM output declined by 3.68% over the same period of last year.
However, over the previous month (November 2022), LSM output went up 312.38%, the Pakistan Bureau of Statistics (PBS) said on Wednesday.
Economists say that the government's policy of 'quantitative tightening' and aggressively increasing the policy rate to curb runaway inflation also considerably affected industrial activities, as the measures made bank financing costlier.
For the last few months, the factories and industrial units have cut their operational hours and some had even shut their plants due to inventory shortages.
Since July 2022, the LSM growth has turned red and shrunk by 16.5% over June 2022 and 1.68% over July 2021. Similarly, in August 2022, it reduced by 0.02%, September by 2.7%, October by 7.63%, November by 6.15%, and now in December 2022, it shrunk by 3.51%. The outputs of sectors having high weightage in Quantum Index Number of LSM contracted. These were textile, iron and steel, chemicals, automobile, pharmaceuticals, cement, and non-metallic mineral products.
On a year-on-year basis, in December 2022, textiles output was down 21.24%, pharmaceuticals 12.7%, non-metallic minerals 8.64%, iron and steel 8.12%, chemicals 3.8% (of which chemical products output was down 9.2% and fertiliser 0.06%) and cement output also dipped 8.4% over the same month last year.
Similarly, machinery and equipment output also declined by 77.9%, automobiles by 36.2%, computer, electronics, and optical products by 33.8%; wood products by 74.2%, tobacco by 28.8%, paper and board by 1.5%, beverages by 12.45%, leather products 0.72%, and other transport equipment output went down by 27.5% over December 2021.
A few sectors that showed positive growth included garments up by 25.5%, furniture 182%, footballs 20.3%, food 11% and coke and petroleum products output up 3.5%.
Output during July-December FY23 as compared to the same period of FY22 has increased only in wearing apparel (garments) by 46.6%, leather by 5.7%, furniture by 105.5%, and football by 51.9%.
Whereas, food output declined 2.4%, beverages 8.5%, tobacco 23.5%, textiles 13%, wood products 66%, paper and board 2.8%, coke and petroleum products 11.2%, pharmaceuticals 21.6%, rubber products 7.6%, non-metallic mineral products 11.7%, computer, electronics, and optical products 20%, machinery and equipment 47.9%, and automobiles 30.2%.

Originally published in
The News
[ad_2]