Since last month, we've been hearing about the Realme GT Neo 5, which Realme just announced would be the first phone to offer 240W wired charging. While Realme has yet to reveal the GT Neo 5's specifications, what seems to be the GT Neo 5 has been posted on the website of the Chinese certifying body.
Realme GT Neo 5 complete specifications
We're looking at two models, one with the model code RMX3706 and one with the model code RMX3708. The only difference between the two is the size of the battery. The former has a battery capacity of 2,425 mAh, while the latter has a capacity of 2,225 mAh. That implies the RMX3706 and RMX3708's normal battery capacities will be 4,850 mAh and 4,450 mAh, respectively. This is assumed that the cellphones have dual-cell batteries.
Previous rumors said that the GT Neo 5 will come in 150W and 240W variants. The former will have a 5,000 mAh battery, while the latter will include a 4,600 mAh cell.
However, both the RMX3706 and RMX3708 will include a 6.74″ 2,772×1,240-pixel resolution AMOLED screen, an octa-core CPU with a maximum speed of 3GHz, and four cameras. There will be a 16MP front-facing camera and a triple camera configuration on the back with 50MP, 8MP, and 2MP units.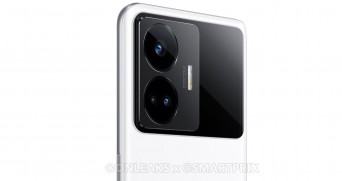 Both models will come with three RAM (8GB/12GB/16GB) and four storage (128GB/256GB/512GB/1TB) choices, as well as an in-display fingerprint reader, an IR blaster, and 5G connection. Despite the change in battery capacity, the RMX3706 and RMX3708 will be 8.9mm thick and weigh 199g.
Next month, the Realme GT Neo 5 will be introduced. Realme has not yet announced a release date, but we expect it will be unveiled to worldwide markets during the Mobile World Congress (MWC) in Barcelona, Spain
For the latest Business & Tech news, follow us on Facebook, and Google News. For the latest news on business & technology