According to several sources, the Samsung Galaxy A54 5G might be released in the following weeks. One of these latest ones even showcased design renderings of these premium mid-range tablets. We say premium mid-range since the high-end Galaxy A7x series has apparently been scrapped for future generations.
The Galaxy A54 5G has now been included in the FCC database. The gadget is identified by the model number SM-A546E in the listing. This certification listing provides us with some important information, beginning with the rapid charging capabilities, which will be 25W.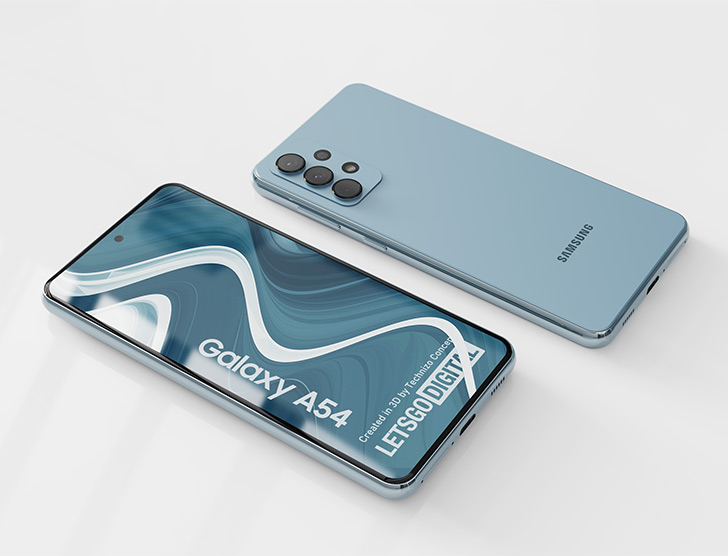 Samsung Galaxy A54 5G Specifications
The battery's model number is EB-BA546BY, and it has a rated capacity of 4905mAh. It will most likely be promoted as having a capacity of 5000mAh. The charging adapter has the model number EP-TA800 and a max output of 25W. It supports USB-PD outputs of 15W (5V/3A) and 25W (9V/2.77A). The charger also supports the PPS charging protocol with a maximum output of 25W.
In terms of connectivity, the Samsung Galaxy A54 5G will offer Bluetooth, Bluetooth LE, WLAN a/b/g/n/ac/ax, and NFC. This implies that the phone will feature WiFi 6 connection.
The Samsung Galaxy A54 5G was previously spotted in the Geekbench test database, where it was found to have 6GB RAM and an Exynos 1380 CPU. The device's camera setup has also been revealed, showing that the Galaxy A54 5G will include a triple camera unit led by a 50MP main camera. Finer information is still being kept under wraps, but we will most certainly learn more about this technology in the following weeks.
For the latest Business & Tech news, follow us on Facebook, and Google News. For the latest news on business & technology