Elee Williams Reeves, the esteemed First Lady of Mississippi, is an embodiment of unwavering commitment to serving her community, advocating for education, and fostering community engagement among Mississippi residents. Her journey is deeply rooted in the values she absorbed during her upbringing in Tylertown, providing the framework for a life devoted to making a positive impact.
Early Life and Education
Elee's story commences in Tylertown, Mississippi, her place of birth and upbringing. From an early age, she imbibed the significance of education and community participation. She graduated with honors from McComb High School, marking the commencement of her academic odyssey.
Her quest for knowledge led her to Millsaps College in Jackson, where she earned a degree in Business Administration. Elee's thirst for learning didn't halt there. She pursued further studies at Millsaps, culminating in a Master's degree in Business Administration, which would become the cornerstone of her prosperous career.
Dedication to Service and Community Involvement
Elee embarked on her professional journey in 2001 as an investment advisor at Coker & Palmer. Her role in this capacity was instrumental in assisting individuals in navigating their financial objectives. However, her commitment to the community stretches beyond her professional purview.
Elee has generously dedicated her time and efforts to numerous charitable and civic organizations. She has held pivotal roles on various boards and associations, encompassing the Mississippi Symphony Orchestra Foundation Board and the Junior League of Jackson.
Yet, Elee's fervor for service transcends these boundaries. She has also served as a mentor and role model, actively involved in nurturing leadership skills in young girls and women. Her remarkable 22-year tenure as a Girl Scout Troop Leader and her active participation in organizations like the Kappa Delta Sorority underscore her commitment to shaping the leaders of tomorrow.
First Lady's Initiatives and Family Life
In her capacity as the First Lady, Elee Reeves has harnessed her energy to spearhead initiatives with a real impact. She has been a staunch advocate for student literacy and played a pivotal role in the restoration of Mississippi's natural beauty following the devastating floods in 2020.
As she looks to the future, Elee remains resolute in her determination to preserve the historical significance of the Governor's Mansion, one of the oldest continuously occupied governor's residences in the United States.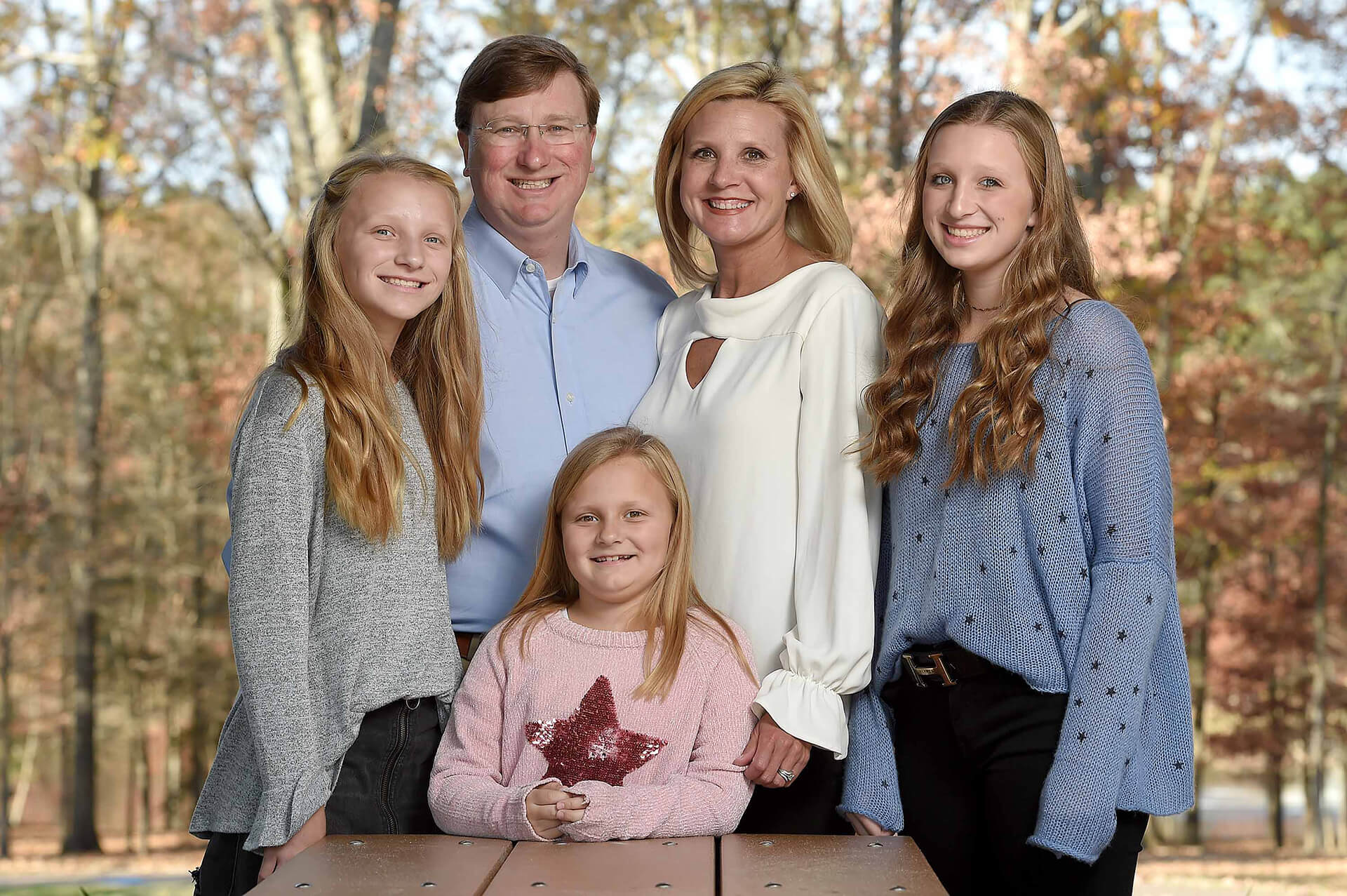 Amidst her professional and public commitments, Elee derives immense joy and fulfillment from her family life. She is happily married to Governor Tate Reeves, and together, they take pride in being parents to three daughters. Their home is further enriched by their beloved King Charles Cavalier's dog, Belle.
Conclusion
Elee Williams Reeves serves as an exemplar of inspiration, reflecting a life dedicated to serving her community, advocating for education, and fostering community engagement among the people of Mississippi. Her relentless efforts to elevate her fellow Mississippians through a multitude of initiatives, coupled with her resolve to safeguard the state's rich history, epitomize her unwavering dedication to the betterment of her community and the future of Mississippi.