Xiaomi has recently unveiled its new flagship series, the Xiaomi 13 and 13 Pro. Both phones are powered by Qualcomm's newest and finest Snapdragon 8 Gen 2 processor, which is built on TSMC's 4nm manufacturing process. Perhaps more crucially, the two gadgets include a significant camera update and a fresh design. They are now only available in China, but we anticipate that they will be available internationally shortly.
Xiaomi 13 Pro 
The display on the Xiaomi 13 Pro stays almost unaltered. The Xiaomi 12 Pro has a 6.73-inch display, and we have a nearly comparable one. Because it's an LTPO panel, it has a 120Hz variable refresh rate, 1440 x 3200px resolution, HDR10+, Dolby Vision, HLG, and 1920Hz DC dimming against harsh PWM. The display also has an environmental color temperature sensor, allowing it to change the color temperature on the fly.
The claimed maximum and peak brightness are the only improvements here. The new 13 Pro's display can light the whole surface area at 1,200 nits, with a peak brightness enhancement of 1,900 nits during HDR video playing, for example.
The Snapdragon 8 Gen 2 processor is combined with LPDDR5X memory and next-generation UFS 4.0 storage.
In terms of cameras, the Xiaomi 13 Pro retains a triple 50MP configuration on the rear, but with significant improvements. The Xiaomi 12S Ultra's famed 1-inch Sony IMX989, 1.6m sensor is now combined with a Leica-branded lens with an f/1.9 aperture with Hyper OIS.
The telephoto camera also receives a significant improvement. It's 50MP again, but with a 3x zoom reach and a Leica Floating Lens element, but with a somewhat lower f/2.0 aperture. The fact that it has a close focusing distance of only 10 cm is intriguing.
The ultrawide gets no new fancy tech; it's the same old 50MP, f/2.2, 14mm device with macro support, which means AF is available.
The battery has been increased to 4,820 mAh and is partnered with Xiaomi's Surge G1 processor, which allows for safe 120W cable charging and 50W wireless charging. There's also the standard 10W reverse wireless charging option. There's nothing new here.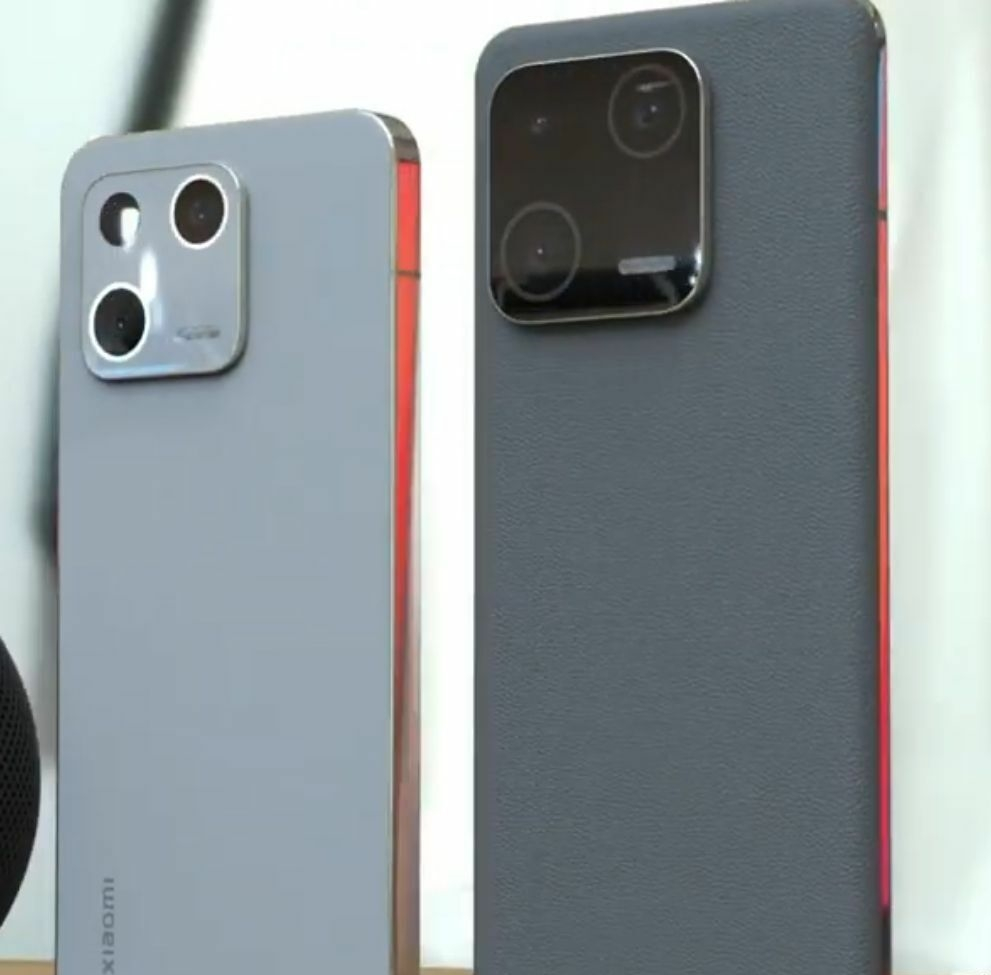 Other features include Dolby Atmos-tuned dual speakers with Dolby's new head tracking capability, an IR blaster, and, of course, IP68 dust and water resistance.
The gadget is available in four paint jobs over the ceramic back: white, black, green, and a light blue that is a leather rendition rather than ceramic. The camera island is now roughly square with oval corners.
 
Xiaomi 13 Specifications
The display on the Xiaomi 13 is now significantly larger, measuring 6.36 inches "in diagonal, and has roughly the same specifications as before – 1080 x 2400px resolution, 120Hz refresh rate (no granular adjustment since it is not LTPO), Dolby Vision, HDR10+, and HLG compatibility, and an ambient color temperature sensor. The OLED panel, on the other hand, matches the maximum and peak brightness of the 13 Pro – 1,200 and 1,900 nits, respectively.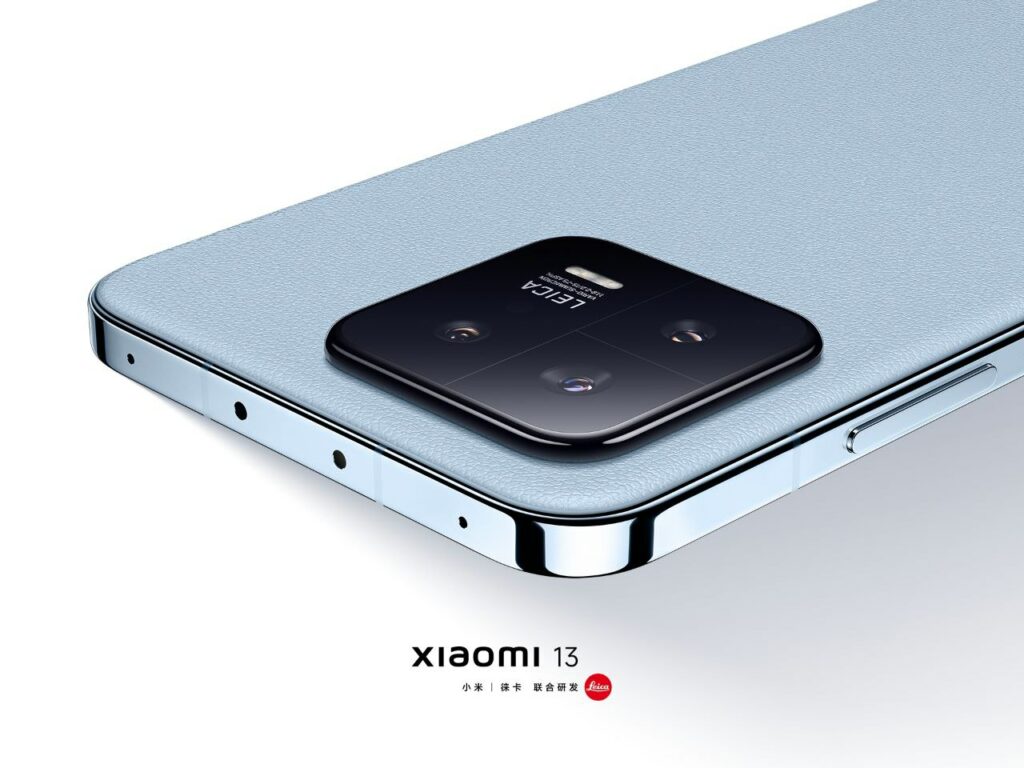 On all of its cameras, the camera configuration on the rear receives the Leica touch. The primary sensor measures 50 MP, f/1.8, 23mm, and 1/1.56 ", as well as 1.0m and Hyper OIS. More significantly, we now have a good telephoto lens, which was the biggest shortcoming of the Xiaomi 12. A 10MP OIS-assisted camera with a Leica lens, f/2.0 aperture, and native 3x zoom is available. The ultrawide is now 12MP with an f/2.2 aperture and, most likely, no autofocus.
The battery configuration remains the same as well, with a 4,500 mAh cell capable of 67W fast wired charging, 50W wireless charging, and 10W reverse wireless charging.
The Xiaomi 13 also has Dolby Atmos dual speakers with Dolby Head Tracking, an IR blaster, and IP68 water and dust resistance certification.
Unlike the Pro, the vanilla model has regular glass on the rear and is available in Black, Light Green, Light Blue, Gray, and White. Additional eye-catching hues are available, including Red, Yellow, Green, and Blue, although only the Light Blue variant, like the Pre, is constructed of leather.
For the latest Business & Tech news, follow us on Facebook, and Google News. For the latest news on business & technology